Typically, dangerous goods carry substantial risks to people, the environment, and the property of your company or organization. Although accidents and injuries are unavoidable most of the time, there are ways by which you can minimize the risks from taking place. This is where proper storage of these goods becomes essential. Besides, they aren't labeled as dangerous for no good reason.  
Continue reading this article as we'll tackle some reasons why you need to store dangerous goods properly.  
What are Dangerous Goods?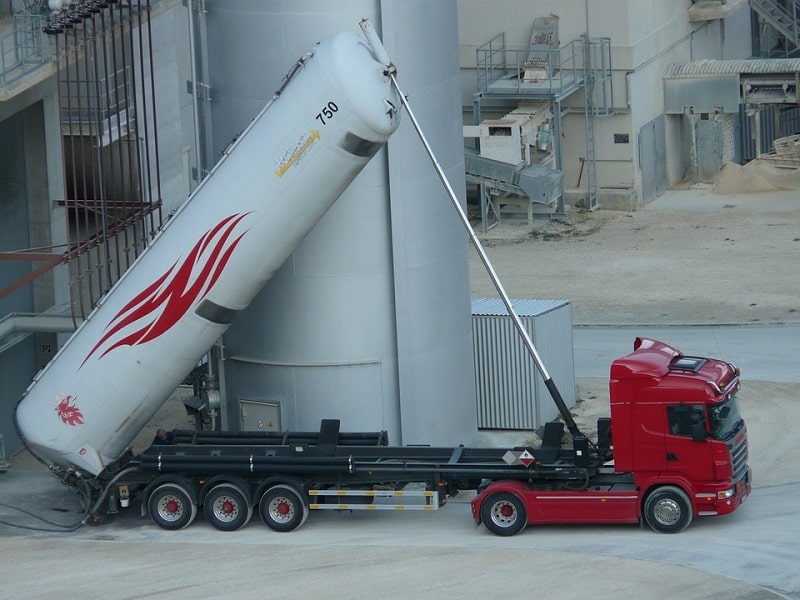 In its simplest term, dangerous goods refer to substances—whether solid, liquid, or gas—that are combustible, corrosive, flammable, explosive, water-reactive or have other harmful properties. In other words, these are substances that are dangerous as they may cause large-scale damage, serious injury, explosions, fires, and even death. The most common examples of dangerous goods include: 
Corrosives like hydrochloric acid

 

Asbestos

 

Explosives

 

Flammable liquids such as petrol, turpentine, keros

ene, etc.

 

Flammable gases like LP gas

 
On the other hand, it's also essential to distinguish dangerous goods from hazardous substances. Although both pose harmful risks to people, property, and the environment, they also have differences. For instance, hazardous materials and dangerous goods are governed by different laws. There are substances that are both dangerous and hazardous. In this case, both rules apply.  
What's The Importance Of Storing Dangerous Goods Properly? 
By now, you already know what dangerous goods are. This time, we'll go through some of the reasons why you have to store these goods properly. These may include: 
1. Ensure Your Health And Well-Being 
Dangerous goods, when mishandled, can affect the overall health and well-being of a person. Perhaps, the effects are all-encompassing, which may range from having minor skin irritations to experiencing fatal consequences. Because of this, you need to store dangerous goods in a safe and compliant manner. That way, you can avoid any accidents and injuries that may put your health and that of your employees in total danger.  
2. Prevent Contamination
There are dangerous goods that may react differently when stored next to each other. Some, especially the unsealed ones, may result in contamination, which is fatal to people around them. That's why it's important to follow the proper storage requirements when dealing with dangerous goods. For example, when you don't store these chemicals properly, these may react to the open air and contaminate the surroundings. As a result, it may become dangerous to one's life.  
Therefore, if you're storing dangerous goods in Australia or other countries, make sure you have the right storage solutions to prevent contamination. Many companies, like Storemasta, provide storage services based on a seamless methodology and extensive knowledge of the laws concerning dangerous goods.  
3. Avoid Fires And Explosions
Again, dangerous goods are highly flammable. Given such circumstances, fires or explosions can happen if flammable chemicals are wrongly placed near ignition sources. Unfortunately, fires or explosions, in this case, are usually significant. If it occurs during working hours in the workplace, people's lives will potentially be in danger. That's because these kinds of fires are hard to manage and control. Aside from the actual and physical damage, the smoke produced from the fire can adversely impact the neighboring community. When it happens, your organization will be responsible for all the damage caused.  
4. Avoid Wastage
This can probably happen if you're using dangerous goods for the operation of your business. For example, if you're running a construction company, you may have to use certain dangerous goods along the construction process. This is where proper storage of these substances makes a lot of sense. Properly storing dangerous chemicals can prevent wastage. If you store these substances properly, you may be able to identify which of them are nearing expiration or should be replaced. Also, you may be able to avoid using goods that are beyond their shelf life.  
5. Make Sure You Comply With The Law
This is also one of the important reasons why you should store dangerous goods properly. Because of the risks associated with these chemicals, you need to follow the laws set out for businesses that keep them on their premises. If you're not compliant, you may fall into serious trouble with the law. It means you'll have to deal with severe fines and penalties as a consequence of mishandling dangerous chemicals. For example, when storing goods, there are specific quantities that you should observe. Also, when transporting them, you need a license to carry particular amounts of chemicals that are above the set limits.  
Conclusion 
Indeed, these are the common reasons why proper storing of dangerous goods is of utmost importance. If you're an employer operating a business in Australia and other nearby countries, your responsibility is to abide by the rules on storage of dangerous substances observed there. That way, you'll not only be on the safe side, but you'll not also get into trouble with the law.