There are different link building tactics that you can employ for your site. However, not all of them will produce your desired results. Some of them are effective and easy to pull off but will also yield short-term success. If you want to achieve prolonged success on organic search, then you must avoid black hat SEO at all costs.
Others, while difficult to execute and implement, will help rank your site on top of SERPs. It will take months and years before you see the results. But once your site reaches the top, expect to stay there for as long as possible.
If you want to achieve this type of success for your online business, then you need to observe white hat link building. And since that is the primary goal of SEO, below are the most effective link building techniques that will help you develop a sustainable strategy for ranking on top of organic search results.
1. Guest posting
Matt Cutts announced years ago that guest blogging as a form of link building is bad for your site. However, what he means is that marketers who compromise the value of content for the sake of building links through guest posting are the ones in real danger. If you use guest blogging as part of your SEO diligently, then you can still amass amazing results for your search rankings. The important thing to consider is to provide value to your guest posts and the intent to build links take a backseat.  You can also provide more niche content by targeting based on region.  Tools such as VPN apps that allow you to change your virtual location can help.
2. Skyscraper technique
You can't create content without a strategy in place. To maximize the impact of your content to your target audience, you need to create content that's better than anything your readers have ever seen. The skyscraper technique, also known as 10x content, will help you uncover popular content that you can use as a basis when building your own content. The idea is to create content that's exponentially better than your competitors so you can stand out from the pack.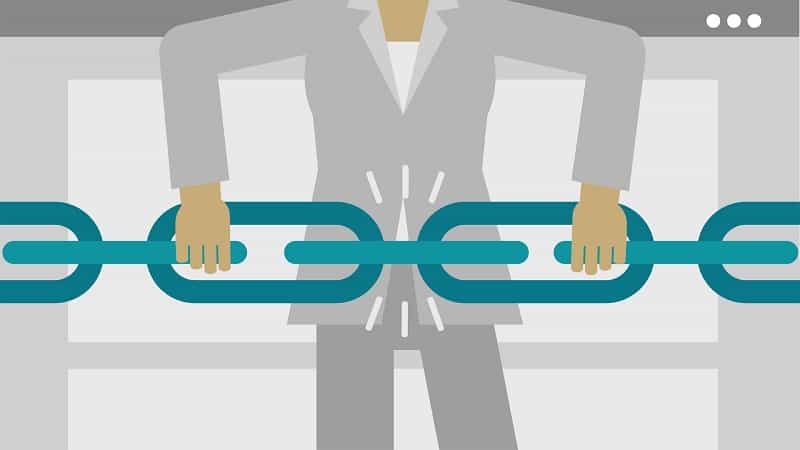 3. Blogger outreach
If you want to make the most out of your promotions strategy, then you need to reach out to influencers in your industry and build relationships with them. The best way to do this is to use your content as leverage when emailing them to gain their attention and use it as a stepping stone to establishing rapport with them. If done correctly, your outreach with results to a backlink from influencer on their website, which could trickle down to more backlinks and social shares!
4. Link reclamation
You may not have written lots of posts over the years. However, you take pride in the time and effort you dedicated in creating content for your site. You have created ebooks and whitepapers with unique and useful content in them. You have designed viral infographics that helped bring your brand into the consciousness of your audience. There are lots of reasons why you're pouring your heart and soul into creating high-quality content and one of them is to generate backlinks to your site.
However, despite your hard work, some publishers use your content to build their content but don't link back to your pages and posts. Their use of your content isn't out of spite or malice – most of them simply forgot to link to your site. Therefore, your job now is to kindly remind them to link back to the post on your site which contains the infographic or unique statistics from your ebook or white papers.
Link reclamation is the process of finding pages from other sites that mentioned your brand or featured your infographic or statistics on their pages without proper attribution to your site. Once those sites have been identified, you launch an email campaign in the hopes of getting links from those mentions.
Developing and rolling out a link reclamation strategy can be complicated and time-consuming. To help you properly conduct the process of reclaiming your links, you can read this post at Builtvisible.
5. Roundup posts
This content type is a practice of accumulating answers from influencers from a specific niche to questions that play to their expertise. Their answers are compiled on a post and published on your site.
Roundup posts are a form of linkbait content that draws links on two levels. Not only will the influencers you interviewed will promote your post on their social media and potentially link to it on their respective sites, but so will fans of the influencers. In fact, you won't have to go full-blast promoting the post because the influencers will do the rest for you. Once the post reaches to their followers, the potential of acquiring more backlinks is amplified.
Search Engine Journal provides a quick guide on how you can develop the best possible roundup post for your site.
Conclusion
White hat link building is arguably your biggest challenge in SEO. On one hand, white hat link building requires you to dedicate hours of your time to create high-quality content and build relationships with potential link partners. The process could easily dissuade people from taking up SEO as a profession.
On the other, the difficulty of SEO is also what makes it appealing to people. After all, if link building is so easy, then everybody would be doing it! The obstacle of link building filters fairweather practitioners from the ones who are meant to do this in the long run. If you really like building links, then the tough times will only inspire you to do better.
The techniques listed should at least lead you to the right path of acquiring backlinks that will stand the test of time. Performing the tactics correctly will help you generate higher organic search rankings for your site and more traffic in the process.