In this post you are going to read a review of FormGet, a powerful tool to build forms online.
You can use FormGet to collect data from your audience, get feedbacks (or complaints) from your readers or even collect payments from your customers.
How FormGet works
You may want to watch this video for an introduction of this tool.
FormGet has a powerful and interface easy to understand and use.
There is a drag and drop feature to help you easily create your form and manage the sections to add to it.
See: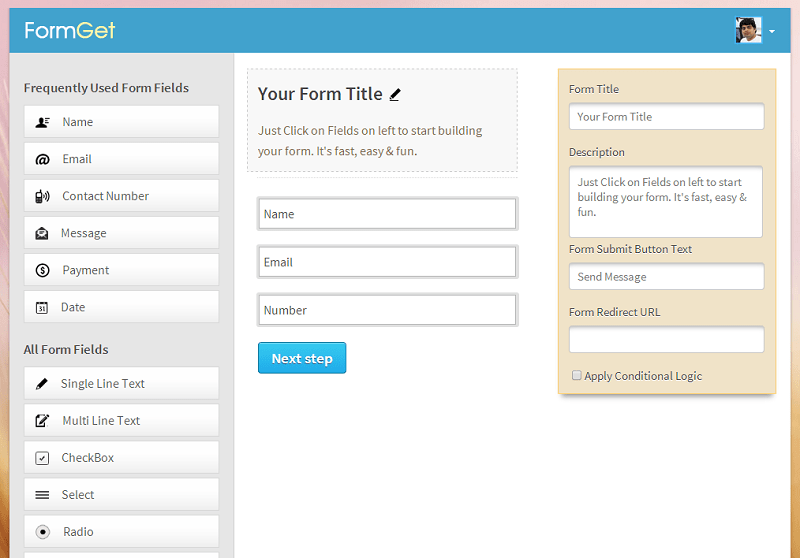 Once you completed your form, adding and adjusting sections, together with writing each text, you can proceed to next step, which is the design personalization.
See: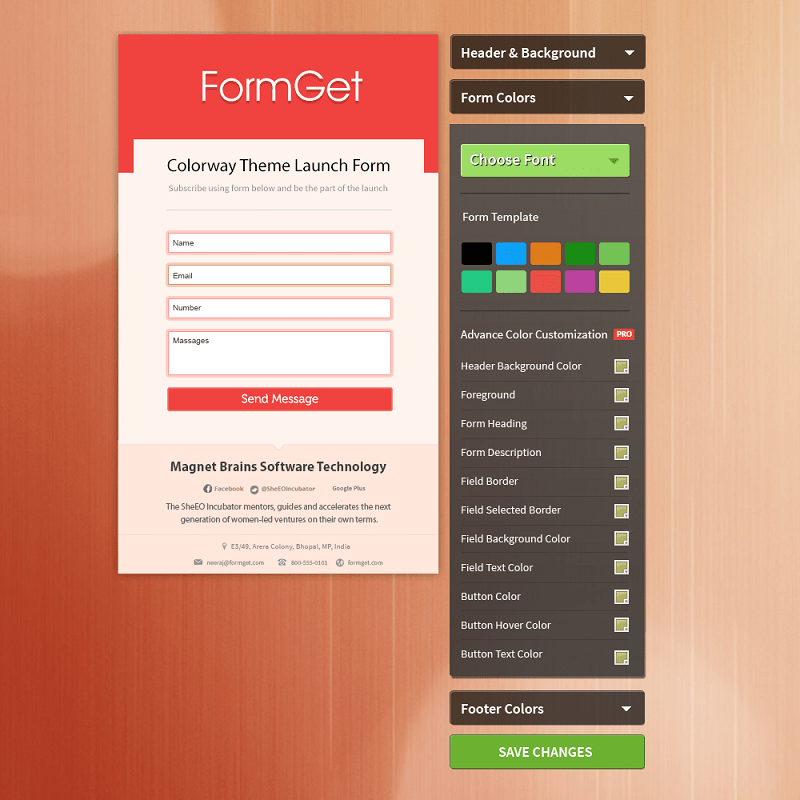 Here you have different options available, like selecting the banner to add as header for your form, or choosing a template among the ones available or changing the featured image for your form background.
Also, there are many other settings available like colors, font, heading, buttons and many others.
Main Features of FormGet
Let's list the features of this powerful tool.
Easy to Use Dashboard :you can build and edit all your forms with this powerful and easy to use dashboard.
Drag and Drop Form Builder: this feature makes easy the process of form building. It is really easy to use and it allow you to build your form, customizing it with all the options you need.
Helpdesk: you can utilize FormGet as a functional helpdesk and give a great customer care to your clients.
Best Design for Great Conversion: just choose the unique widgets with great design to increase your form conversion.
Insights: inside FormGet, you can take a look to the insights option in order to analyze clicks, views and conversion rates to decide which form use to get the best results.s
Collect Payments: there is a PayPal integrated option to collect payments for the sale of your services or products.
Email Notification: get notificed each time someone interact with your forms.
SPAM Prevention: you don't have to worry about receiving unwanted emails thanks to the SPAM filters.
Many Templates to Choose From:  select the template you like the most or even make A/B testing to get the best conversion.
Upload Files: this option lets you upload files in order to make it available for your users.
Other than the above mentioned features, there are many more.
Collect Users to Your Mailing List
Like the option to connect your form to your favorite autoresponders via the "API integration", in order to automatically add users to your mailing list.
A lot of autoresponder services are supported, like for example Aweber, iContact, MailChimp, GetResponse and many more.
Conditional Logic
This option is great for giving different choices to your audience, with proper settings.
For example, for a business like a hotel, in order to sell reservations and rooms, you can decide to build a form and apply the conditional logic for having this result:
Option 1 :  If Room Category is "Standard Room", then display Payment: 50 USD
Option 2 :  If Room Category is "Double Room", then display Payment: 80 USD
Option 3 :  If Room Category is "Superior Room", then display Payment: 100 USD
Implementing Your Form
You can choose to add a sliding form, or embed the form on your site or a particular page, or using the WordPress plugin (you can get it here).
Or, if you don't have a site, or simply you don't want to apply to it, you can host it on FormGet.
See: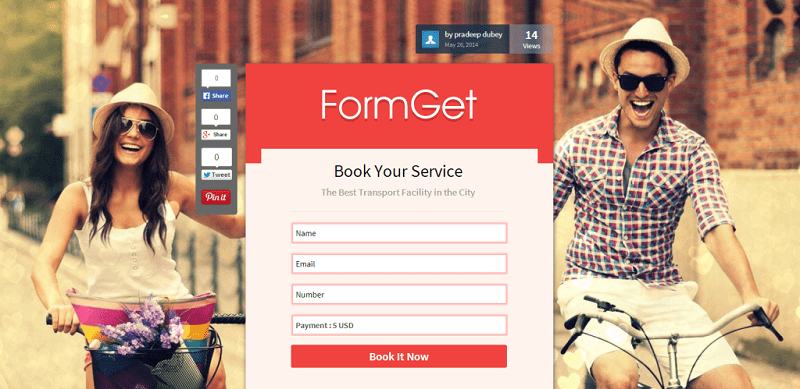 Conclusion
See?
There are so many options available that makes FormGet a powerful form builder.
I hope this review will help you!