Communication is vital to your company's success. Whether its communication between team members or communication with your customers, effectively reaching out and getting your message across can mean the difference between being efficient and being out of business.
There are a variety of ways people communicate: Text messaging, Skype, Facetime, and email are just a few of the popular ways people communicate with one another. Which is better than hearing an automated voice all the time.
Let's look at why effective communication is so vital to you and your company, and which methods can serve you best.
Why You Need Effective Communication
Being able to share ideas between you and your team effectively, as well as you and your customers are crucial to running a successful company. If communication breaks down any stage, it could be a disaster.
Effective communication is vital in business because it helps to build and maintain relationships, not only between team members but also with your customers. Lastly, being able to communicate helps with transparency, which builds trust.
Seeing why communication is so necessary, it's time to take a look at how people communicate and evaluate the effectiveness of each method.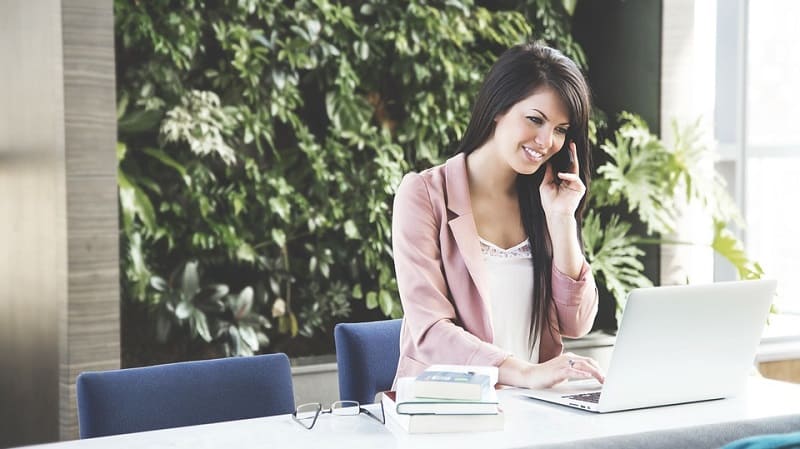 Email
Email was once the preferred way to communicate with one another. It was fast and easy, and according to "Forbes Magazine" many professionals spend 6 hours a day sending and receiving emails thanks to easy access via phones, laptops, and tablets.
However, email isn't the darling it once was, mainly because there are better tools out that allow for collaboration as well as communication. Email is linear, meaning one person to another person, which is fine for some applications, but in the business world, it's vital that communication happens between a group of team members, which is why texting has risen in popularity.
While email will hang around for a while, it's days of being the number one way to get hold of someone are over.
Texting
As mentioned, texting has risen in popularity when it comes to communication especially among younger employees.
According to the VP of Sales and Marketing at Quora, a survey recently showed that "The average retail open rate for email marketing is only 22.54%. The average open rate for SMS (texting) is 99%. It also showed that email marketing has a 2.95% click-through rate, while SMS click-through is around 36%.
It's clear that texting is the preferred method for people to communicate and for companies to reach their customers. The widespread use of cellphones has facilitated this adoption of texting as the preferred platform for reaching people.
Another advantage of texting is that texts don't get filtered out as email spam does. Many emails sent by companies never get seen by the recipients, but texts are more likely to be read and acted upon. Also, you can do text appointment reminders, which can be more helpful than emails at times.
Room For Two
While email is on the decline, it's still seen as being a more "official" way to send out information, while texts are seen as informal. A good marketing team will be able to effectively use both for the benefit of the company and their customers.