This is a question that many have tried to address, some favoring the first one, others preferring the latter.
Out of the many answers we've seen so far, we most liked the balanced approach of the team at Cannon PR. Their short answer is that they complement each other and amplify the business's potential.
Their long answer? Read it below.
What's the difference between PR and advertising?
Before we begin, let's make one thing very clear: PR and advertising can both play important roles when it comes to building and developing a marketing strategy. However, the ways in which they work are very different. 
Those main differences stem from how a typical PR strategy and an advertising campaign works. Hand-in-hand they can be powerful allies, but the first thing to understand is that they both do very different jobs.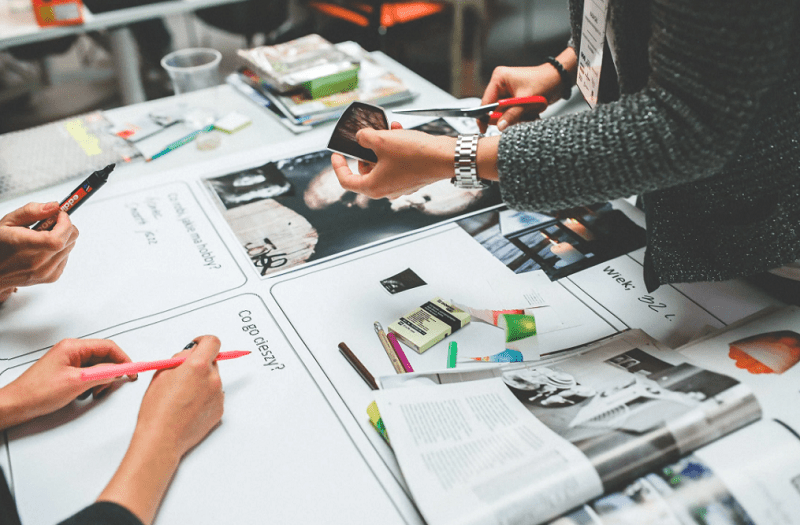 How do PR and advertising complement each other?
When a business embarks upon an advertising campaign, it's generally looking at three things: where the ad will be placed, what the advert will say and what results in it will generate. 
PR is not the same as advertising. Its primary role is to help you build trust and protect your reputation. 
When it comes to understanding costs, the key difference between PR and advertising is paid media coverage vs earned media coverage. 
Every time you see an advert, a business will have paid to place it. The same rules apply whether that's a pay-per-click, promoted social media post or a traditional newspaper, radio or TV ad. The reason you see or hear it is because somebody somewhere has paid for its placement. 
In contrast, PR deals with earned media coverage. It's the reason you are watching a news program, browsing a website or reading a newspaper.  When was the last time you turned on the tv to watch a commercial or clicked on a website to look at the ads? 
PR and advertising do very different jobs, but there can be some crossovers between the disciplines and successful businesses harness both, often to great effect. For example, think about the hype and expectation set by major retailers in the run-up to the launch of their Christmas adverts. How did the launch of an advert become a major media event?
Well, the simple answer is very good PR. 
PR concerns itself primarily with reputational matters. PR practitioners work closely with influencers, for example, journalists and politicians, to change the way we all think about a particular product or brand. 
The main difference between the two is how businesses use them, and in that respect, pound for pound, a well-executed PR campaign can be worth its weight in gold. 
Which one is more cost-effective?
Comparing the costs associated with a PR campaign to an advertising strategy is a little bit like trying to compare apples with oranges. 
It would be simplistic to say PR is more effective because the costs of working with a PR agency are likely to be lower than working with an advertising agency, but when considering how to use either PR or advertising in your business, there are a number of things you should consider. 
We are all bombarded with messages from the moment we open our eyes to the time we go to bed. Some industry experts have estimated that we can see as many as 10,000 different advertising messages every day. 
An effective national advertising campaign, which encompasses web advertising, social media, broadcast and print, can cost tens of thousands of pounds, and for most SMEs, it's a route to market that is simply not viable. 
To encourage someone to purchase from your business often means building trust, and that's where PR often holds the upper hand. 
A well-executed PR strategy can be every bit as effective as an advertising campaign, if not more so. For example, an effective press release can result in significant media coverage, but unlike an advert, a business is typically charged just a one-off fee for the creation and distribution of the news story. 
Unlike an advert, which tends to disappear when the money runs out, PR content will be readily available to read and digest over a longer period of time. 
However, there is a trade-off: PR coverage is not guaranteed. If you want your company to appear in a certain publication at a certain time, saying exactly what you want to say, buy an advert. PR rarely works in this way. 
A well-written and thought-out PR story can result in many pieces of coverage, or it can end up with none. That's why when working with a PR agency it's important to choose a knowledgeable and experienced practitioner. 
Unlike advertising, PR is both proactive and reactive, it's there to shout about and celebrate success, but crucially, it can also protect your reputation at the times when your business needs it the most. 
In every market sector, there are three types of people: those who don't know about your business, those who know but haven't bought, and clients.
The most important factor you should consider when making any investment into your company's marketing strategy is what  you expect to achieve from it.
If you want to know more about PR services and how they can complement and enhance your business, contact the team at Cannon PR – they'll gladly answer all of your questions.