Here at Chinapcbone, Standard PCB fabrication service refers to a full feature of the computer circuit board and the manufacturing service. With experience in PCB fabrication, we've handled many thousands of PCB projects and covered most sorts of the substrate material including more the FR4, Aluminum, Rogers, etc. This text only touches the standard FR4 based PCB. For PCBs with the particular technical substrate, please ask corresponding webpages for information. 
 Unlike the Prototype PCB service, our Standard PCB service has tighter production tolerances. It is a recommendation to use Standard PCB fabrication service when your design is prepared to rework from the prototype phase to production phase. We will manufacture up to 10 million pieces of top quality PCBs in as short as two days. To endow your project with normal function and more possibilities, we provide advanced features for normal PCB fabrication services. Comprehensive capabilities are within the following table: 
 Feature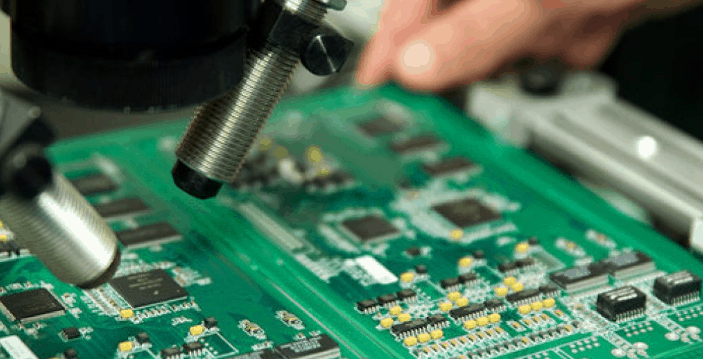 Quality Grade Standard of IPC 2 
 Number of Layers 1 – 32layers 
 Order Quantity 1pc – 10,000,000 pcs 
 Build Time 2days – 5weeks (Expedited Service) 
 Material FR-4 Standard Tg 150°C, FR4-High Tg 170°C, FR4-High-Tg 180°C, FR4-Halogen-free, FR4-Halogen-free & High-Tg 
 Board Size Min 6*6mm | Max 600*700mm 
 Board size tolerance ±0.1mm – ±0.3mm 
 Board Thickness 0.4mm – 3.2mm 
 Board Thickness Tolerance ±0.1mm – ±10% 
 Copper Weight 0.5oz – 6.0oz 
 Inner Layer Copper Weight 0.5oz – 2.0oz 
 Copper Thickness Tolerance +0μm +20μm 
 Min Tracing/Spacing 3mil/3mil 
 Solder Mask Sides As per the file 
 Solder Mask Color Green, White, Blue, Black, Red, Yellow 
 Silkscreen Sides As per the file 
 Silkscreen Color White, Blue, Black, Red, Yellow 
 Surface Finish HASL – Hot Air Solder Leveling 
 Lead-Free HASL – RoHS 
 ENIG – Electroless Nickle/Immersion Gold – RoHS 
 ENEPIG – Electroless Nickel Electroless Palladium Immersion Gold – RoHS 
 Immersion Silver – RoHS 
 Immersion Tin – RoHS 
 OSP -Organic Solderability Preservatives – RoHS 
 Min Annular Ring 3mil 
 Min Drilling Hole Diameter 6mil, 4mil-laser drill 
 Min Width of Cutout (NPTH) 0.8mm 
 NPTH Hole Size Tolerance ±.002″ (±0.05mm) 
 Min Width of Slot Hole (PTH) 0.6mm 
 The chamfer of Gold Fingers 20, 30, 45, 60 
 Other Techniques Gold fingers 
 Blind and Buried Holes 
 peelable solder mask 
 Edge plating 
 Carbon Mask 
 Kapton tape 
 Countersink/counterbore hole 
 Half-cut/Castellated hole 
 Press-fit hole 
 Via tented/covered with resin 
 Via plugged/filled with resin 
 Advantages to PC Fabrication Boards 
Chinapcbone may be a full-service turnkey PCB fabrication solution which will handle everything from prototype to fabrication to assembly. We've been fabricating PCBs for over the years and are fully compliant with quality standards. All of our standard computer circuit boards are IPC2 compliant, and that we do strict internal quality assurance testing to make sure the board that arrives at your facility is one you recognize you'll believe. 
 We offer PCB fabrication solutions that suit your budget. You'll order just a couple of prototype boards to check your design, then place a bulk order for your standard PCBs to save lots of even extra money. 
We offer you a free instant quote for the PCB fabrication service to know to want to expect then that you can plan accordingly. You are sure to get full technical support from the PCB fabrication expert. Call us or chat online or email us with any questions, whichever is that the most easily for the customer. . We make sure to handle the concerns or questions as quickly as possible.