You want to make sure you know a few basic strategies before you start trading CFDs. Having some data that has provided you with a view that a price will rise or fall is important, but even more important is the price. The markets can remain irrational for longer than most of us can stay solvent. Since your "real" goal is to take advantage of the markets successfully, you should strongly consider understanding a few essential technical analysis tools before starting online trading as CFDs. 
Which Way is the Market Moving?
It seems logical that you would want to have a basic idea of past price movements to help you with future price expectations. The easiest way to do this is to look at trends. A trend in online CFD trading refers to the perpetuating movement of an asset in a particular direction. One of the best ways to evaluate a trend is to look at past price movements. However, remember that past performance is never a guarantee of future performance.
The choppy nature of intra-day, daily, or weekly price charts might look haphazard. To help you smooth this movement, you can look at a moving average, which smoothes over smoothing the activities of the price movements.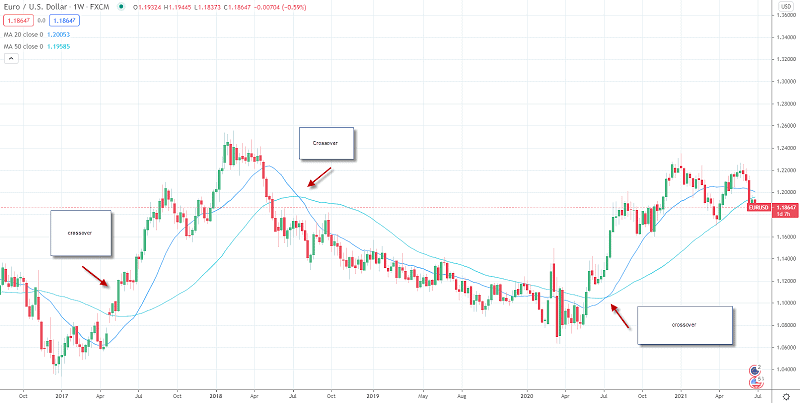 A moving average is the average of a specific period. For example, a 5-day moving average covers approximately a one week. Generally, there are five trading days in a week. On the 6th trading day, the calculation drops to the 1st day in the original analysis. The trend's trajectory looks obvious in hindsight but waiting to determine if a course is upward or downward sloping takes time. To help you and provide you with a signal, you can use two moving averages and look for a crossover. For example, if the 20-week moving average crosses above the 50-day moving average, you might consider the trend upward sloping. 
Alternatively, a downward trend might occur if the 20-day moving average crosses below the 50-day moving average. A moving average crossover can help predict the middle of a trend in the price when exchange rates like the EUR/USD trends. The moving average crossover can help you understand the general direction of the price, which might lead you to believe that a trend is in place and might perpetuate. Using a trend-following strategy can be helpful for your CFD online trading activities. 
Using Moving Averages to Define Momentum
If you believe that a moving average is a good way to measure a trend, you can also use a moving average to see an acceleration in the trend. As a trend starts, there are movements where the trajectory accelerates higher or lower. Finding this acceleration in the trend can be captured using a method that measures the differences in moving averages, such as the 12-day moving average, betweentwo and three weeks of trading sessions, and the 26-day moving average, which is approximately six weeks.
A technical analysis tool uses the differences in moving average to define momentum to help you with your online trading as CFDs. If there is positive momentum and a moving average cross occurs, you might feel confident in the direction of a trend. The tool is called the MACD (moving average convergence divergence) index. The MACD takes the difference between the 12-period moving average and the 26-period moving average and compares that difference, called the MACD line, to a moving average of the MACD line, called the MACD signal line. A positive crossover points to positive momentum. A negative crossover points to negative acceleration. Price momentum usually will occur ahead of the signal if there is a trend.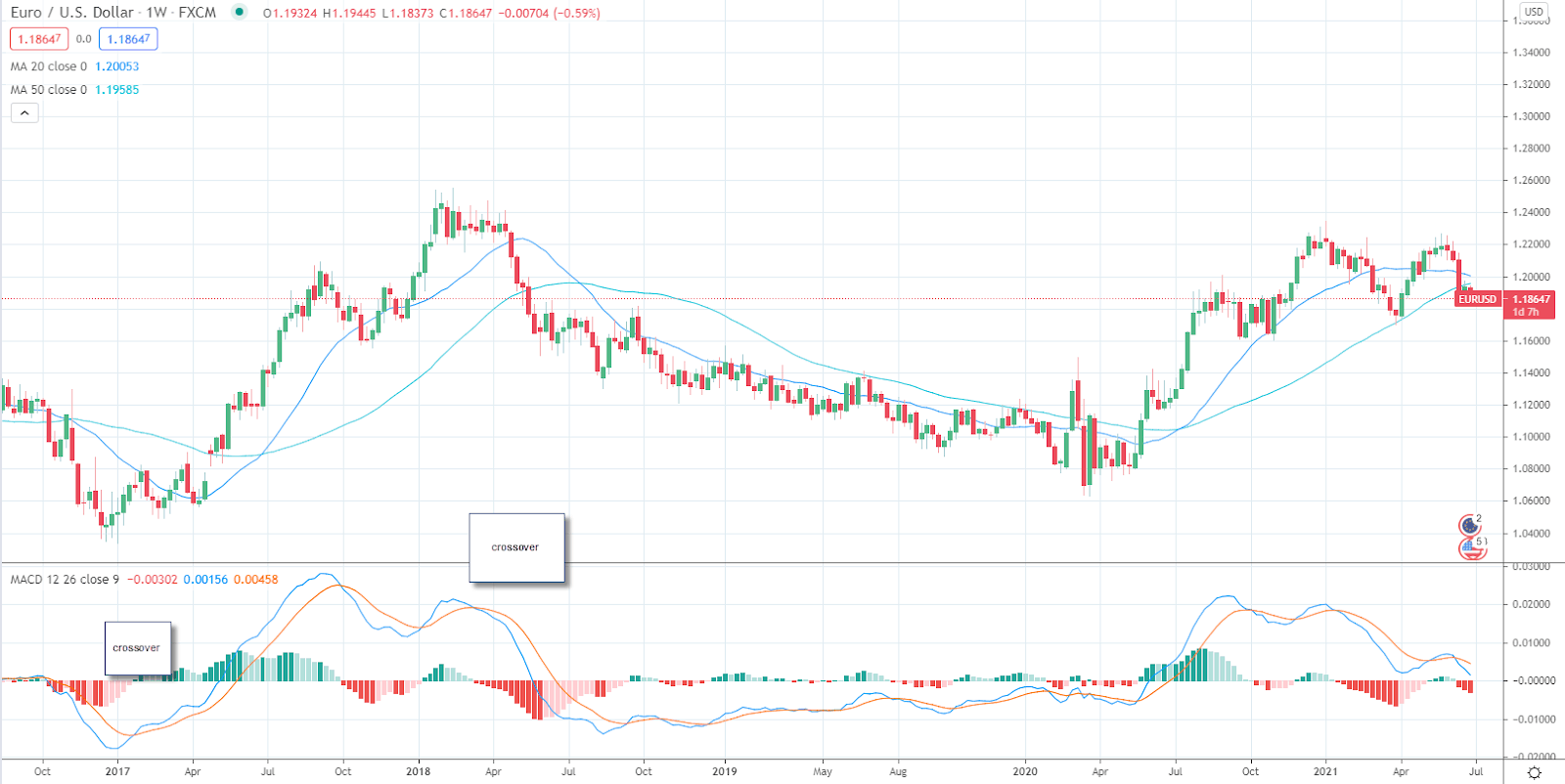 You even might consider using momentum in anticipation of a trend that is in place. Using this technique will depend on your time horizon. If you are looking for small sharp moves in the price, momentum could be an excellent tool. If you are looking for long-term trends, a moving average crossover might suit you better. You can also look for times when a divergence is occurring. If prices are moving one way, but momentum is moving in a different direction, you might consider that the price action is a correction in a trend in momentum. This concept is called divergence, and it's where the moving average convergence divergence index gets its name.
The Bottom Line
Having some knowledge of basic technical analysis tools can help you with your CFD online trading strategy. While having an idea that prices could go in a specific direction is helpful, it is not the only criteria that should help you make a trading decision. Generally, the markets trend and then consolidates. Consolidation can perpetuate just like a trend, and so you want to make sure you are considering opening a 'Buy' deal when the trend is upward sloping and considering opening a 'Sell' deal when the trend is downward sloping. There are a few tools that you can use to help you determine this scenario, including a moving average crossover strategy as well as the MACD (moving average convergence divergence index). Using moving averages to capture a trend and determine momentum is a prudent way to guide you in the direction of the market.